Morhaf Ibrahim
MD, FHRS, FACC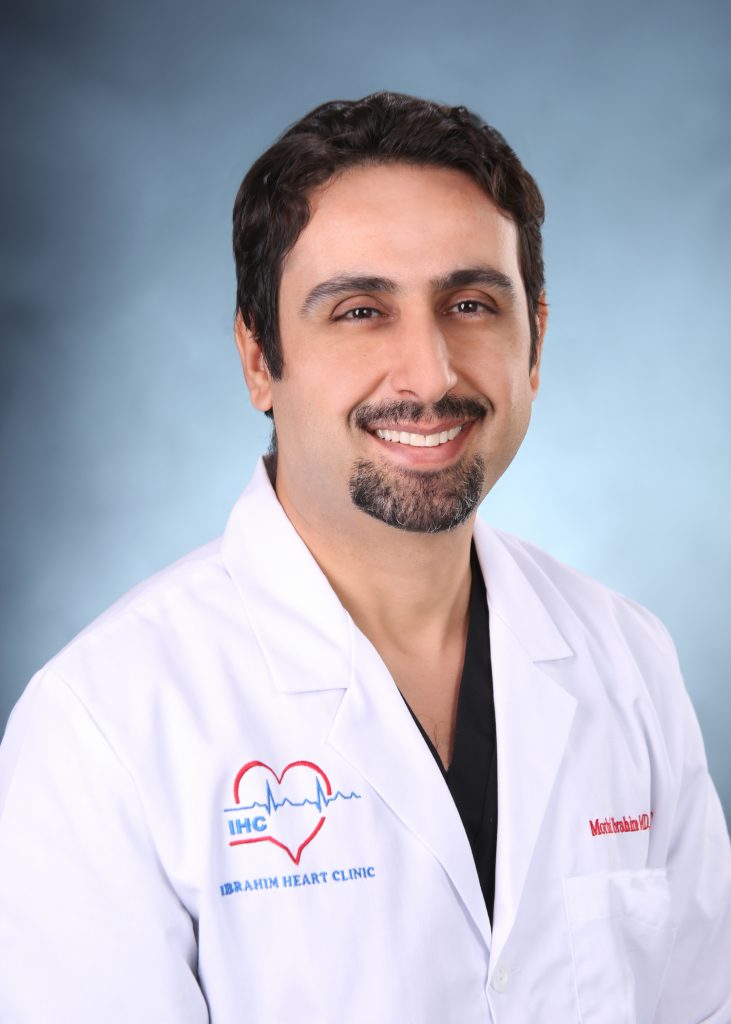 As an Electrophysiologist and Cardiologist, Dr. Morhaf Ibrahim is passionate about all aspects of cardiology. He completed his fellowship in cardiac electrophysiology at the University of Florida Jacksonville and Mayo Clinic Jacksonville. He is excited to connect with his patients and make a significant impact in each of their lives. He brings with him a commitment and experience to treat not only cardiac arrhythmias but other aspects of heart diseases as well.
Dr. Ibrahim graduated from the University of Damascus in Syria. He then completed his residency in Houston at the University of Texas, Texas Medical Center. He was
fascinated about the field of cardiology and decided to complete his training in Cardiology at the University of South Alabama where he served as a chief cardiology fellow. During his cardiology training, he became interested in cardiac electrophysiology and he came to Jacksonville where he was trained in Cardiac Electrophysiology.
Dr. Ibrahim realized that the field of electrophysiology is a bit complicated and depends upon cutting edge technology; because of that, he believes that he should be the advocate for his patients, treating them as if they are parts of his family. He thinks that patient-physician relationship should be built upon mutual trust thus he is obliged to offer the best care regardless of other aspects.
When not at work, Dr. Ibrahim spends his time with his wife who is a physician and three children.
Professional Affiliation(s)
2015 President, NAAMA Jacksonville Chapter
2013 – Present Heart Rhythm Society (HRS)
2009 – Present American College of Cardiology (ACC)
2009 – Present American Society of Nuclear Cardiology (ASNC)
2006 – Present American Medical Association (AMA)
2006 – Present American College of Physicians
2006 – Present American Society of Internal Medicine (ACP)
2005 – Present National Arab American Medical Association (NAAMA)
2005 – Present American Syrian Arab Cultural Association (ASACA)
2008 American Heart Association (AHA)
Hospital Affiliation(s)
Memorial Hospital Jacksonville
Orange Park Medical Center
Baptist Hospital / Downtown & South Side
St. Vincent's Southside
Putnam Community Medical Center
Flagler Hospital St. Augustine
Specialty Hospital Jacksonville
Brooks Rehabilitation Jacksonville
Board Certifications
American Board of Internal Medicine – Cardiovascular Disease
American Board of Internal Medicine – Clinical Cardiac Electrophysiology
Certification Board of Nuclear Cardiology
National Board of Echocardiography
2012 – 2013
Clinical Electrophysiology Fellowship
University of Florida Health Science Center, Jacksonville, Florida
Mayo Clinic, Jacksonville, Florida
2011 – 2012
Chief Cardiology Fellow
University of South Alabama, Mobile, Alabama
2009 – 2012
Cardiovascular Fellowship
University of South Alabama, Mobile, Alabama
2006 – 2009
Medical Residency, Internal Medicine, University of Texas
Texas Heart Institute, Texas Medical Center, Houston, Texas
1997 – 2004
University of Damascus School of Medicine
Mouassat University Hospital
Al-Assad University Hospital
University Hospital of Obstetrics & Gynecology
University Hospital of Dermatology
University Hospital of Pediatreics, Damascus, Syria
Medical Degree, MD
Spoken Languages
Arabic
English